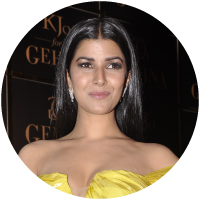 Nimrat Kaur
"From the first time I wore jewels by Gehna , up until now , post many occasions , red carpets , press appearances and of late the sponsored jewellery for my upcoming film Airlift which is set in 90s... I have only grown to adore and be fascinated with the relentless experiments with your designs, thoughts and charm . There is never a time when I don't find something to enhance my look with from your incredible collection."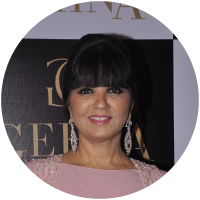 Neeta lulla
"Impeccable detail and great quality defines every piece of Jewellery at Gehna .. The store is an experience to shop at and as a designer to lias with them in shows is an absolute delight for the abundance of beautiful jewellery.. Wishing the very kind and warm Sunil and Kiran Datwani all the Happiness and Success in their endeavour to reaching quality and gorgeous products to the glamourous world of jewellery wearers.. God bless."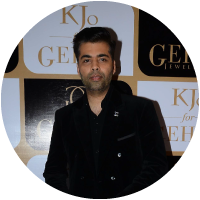 Karan Johar
"To the Gehna family hope you sparkle and shine always."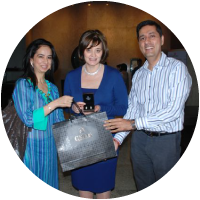 Cherie Blair
"Thank you so much for the wonderful earrings. I wore them last night and they were much admired."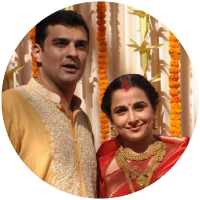 Vidya Balan
"As we set out on our journey together, we seek your good wishes for a lifetime ahead."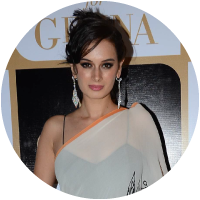 Evelyn Sharma
"All my best wishes and love always."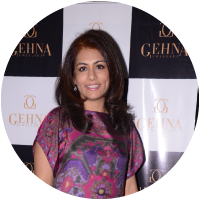 Deepika Gehani
"Among Life's precious jewels, Genuine and rare, The one that we call GEHNA Has worth beyond compare. "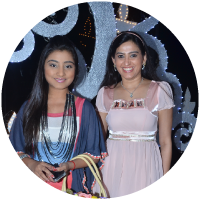 Neha Marda
"Beautiful designs & amazing collection. "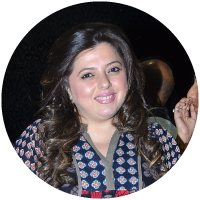 Delnaaz
"GEHNA has exotic jewellery that is impressive, exotic & a notch above the others."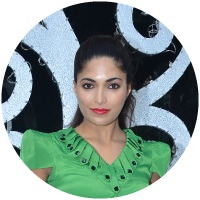 Parvathy Omanakuttan
"Beautiful collection. Its an exquisite range. A dream of every woman. "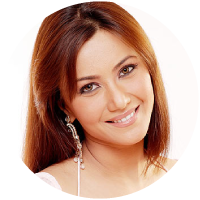 Nausheen Ali Sardar
"Loved the designs- exquisite Stuff!!"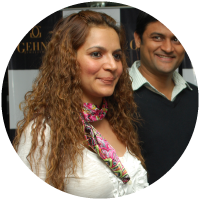 Manav Gohil
"A splendid collection! Shweta loved the uncut stuff! Thank you for having us!"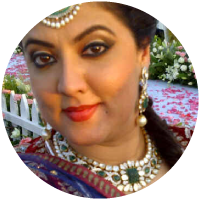 Shaina Nath
"When I choose a piece of jewellery, I am looking for more than just a fashion statement. I firmly believe that art be it a painting or a piece of jewellery reflects its own energy and it is important that the piece I select resonate with energy of the person whose wearing it. Each jewellery piece at Gehna Jewellers is multi faceted and comfortable. The over all experience at Gehna leaves you with a feeling of specialness."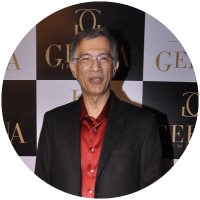 Niranjan Hiranandani
"Lovely Jewellery, Beautiful designs and excellent service, makes its special mark in 'GEHNA Jewellers.' I am very happy with my association with Sunil Datwani, who is an icon in the world of jewellery."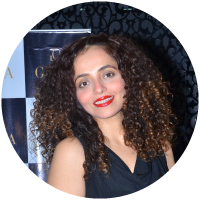 Rakhi Vijan
"First of all coming to GEHNA is like coming home. Besides getting badly pampered and spoilt, you get to buy the best jewellery in the 'World'. The collection GEHNA has, one won't find it anywhere in the world. ". After wearing GEHNA jewellery I feel like a princess, it's so royal! Whenever I come here I look out for Ravi and then I leave the rest to him. Cause he is the bestest. Can't shop without Ravi."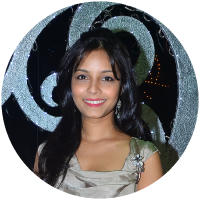 Junelia Aguiar
"Super store, great designs!! Very positive energy. Wish you the best Kiran! I hope you fly."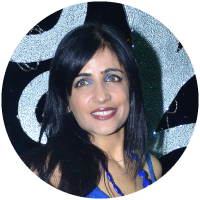 Shibani Kashyap
"GEHNA is the perfect name for a jewellery brand. I love the store and the collection. Very Chic!!"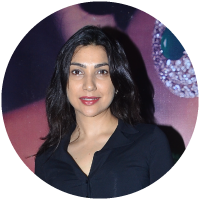 Shunali Shroff
"When a highly talented team, headed by two most wonderful people like Sunil & Kiran launch a store and a new collection, destiny can only have the 'finest' of everything in store for them.Wishing them my best forever. May they grow in every possible way. God Bless."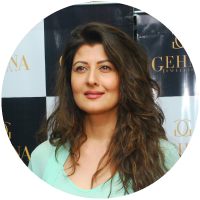 Sangeeta Bijlani
"Great collection, very creative, very wearable. Good luck! Good wishes."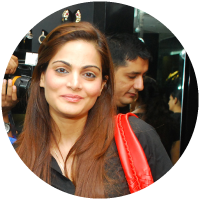 Alvira Agnihotri
"Great Collection. Keep it up. Pretty things. Fabulous!!! Superb!!!"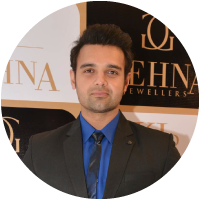 Mahaakshay Chakraborty
"Sparkle And Shine. I've become your Fan."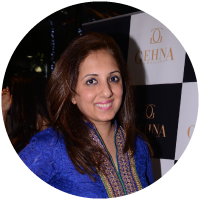 Munisha Khatwani
"GEHNA is the jewellery I rely on. I know the quality, service and hospitality when u enter the store is enough to judge what u can expect there. The aura and warmth of kiran and sunil cannot be compared as they welcome u as a family member would welcome you in their home. Their exquisite jewellery and diamonds have no words. Overall the experience of buying and dealing with GEHNA is uncomparable anywhere and its value for money. I would say my prediction is GEHNA is its always going to "shine" for years just like their jewellery and hospitality. God bless. "